Anyiesa is simply amazing, she made buying our home stress free. Her expertise in new home construction helped us avoid costly mistakes when negotiating for the build of our new home, and she was there every step of the way!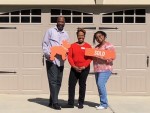 Anyeisa and the Overflow team was just sensational during our home buying process. They were there every step of the way, answering questions, providing insight and tons of information. Truth be told, I will not look for another realtor to represent me. AJ and the Overflow team gets a superior in my book.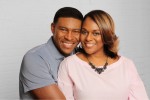 It was a pleasure to be represented by AJ in our home purchase. We have a big family with several specific needs. She was diligent in presenting us options that fit our needs and budget. We were also first-time buyers in North Carolina where the process is a bit different than we were familiar with. She educated us the whole way through. I would highly recommend her as an agent to anyone. You will be in good hands.